Intervention massage is that place you want to go and just hide away for a little while. You will experience a calm, pleasant atmosphere and receive conscientious care based on your specific assessed needs and personal desire.
Life is difficult! Stress and anxiety are experienced in every cultural circle and at every social economic level. From family caregivers, first responders, and military veterans, to healthcare providers, laborers, and corporate executives, the pressures of navigating from one crisis to another is often overwhelming. Without periodic relief from some of life's pressure, we put our own health at risk. Furthermore, some chronic conditions we may suffer from are made worse by the additional stress. But you are not without hope.
Therapeutic massage is being recommended by many health care providers for mediation of pain and stress relief. You will find your personally planned bodywork session to be powerful and cost-effective in your search for better health and well-being.
The Intervention Massage staff sincerely looks forward to serving you in our clean and emotionally safe environment. Come visit us soon and we will take your stress away.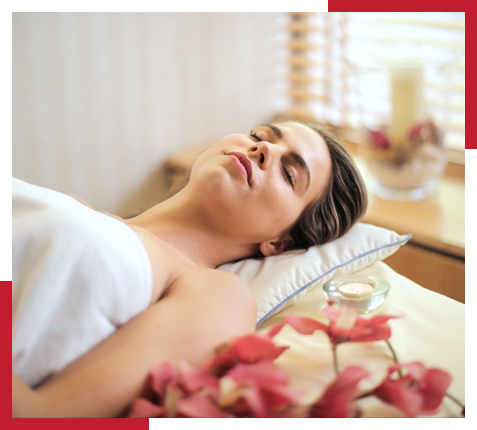 More now than ever, Clinical quality massage is being recommended by various health care providers for intervention of stress and pain relief. You will find your Therapeutic massage to be powerful and cost-effective in your quest for better health and well-being.
We have listed here some of the benefits you can experience through massage therapy:
Improves Blood Circulation and Lymph Flow
Decreases Heart Rate and Lowers Blood Pressure
Reduces Stress, Tension, and Anxiety
Increases Levels of Serotonin, Protecting Against Depression
Strengthens the Immune System
Improves Flexibility
Helps Relieve Tension, Sinus and Migraine Headaches
Relieves Chronic and Temporary Pain
Increases Endorphins, the Body's Natural Painkillers
A valid Massage Therapy License issued by the Department of Health is required to provide massage therapy in the State of Florida. If you suspect someone is practicing Massage Therapy without a license or at an unlicensed establishment, please report this unsafe and illegal activity by calling (toll-free) 1-877-HALT-ULA. You can confirm licensing by searching on the Board of Massage Therapy's License Verification Screen
Definition of Massage:
Chapter 480 Florida Statute – Massage Therapy Practice Act 480.033
"Massage" means the manipulation of the soft tissues of the human body with the hand, foot, knee, arm, or elbow, whether or not such manipulation is aided by hydrotherapy, including colonic irrigation, or thermal therapy; any electrical or mechanical device; or the application to the human body of a chemical or herbal preparation."
FREQUENTLY ASKED QUESTIONS
FREQUENTLY ASKED QUESTIONS
Ear Ringing Massage
Are you trying to be someone you're not?
How's that working for you? As women, we're told our entire lives who and what we *should* be "